360 Degrees Connected: Introducing the GB Institute
Always Evolving
Have you taken notice? Gracie Barra is continuing to expand, innovate, and evolve. We have more schools around the world than ever before. In fact, we expect to reach our 1,000th school worldwide by the end of the year! And we're making it easier not to miss out on training when life and busy schedules get in the way. By streaming GB Online from your living room, you can have access to the weekly curriculum available to you as your time permits.
With so much change, we are constantly focused on staying true to our core values: Brotherhood/Sisterhood, Integrity, and Development. Without your support, we would not be where we are today. It takes every student, professor, parent, and many more roles to make Gracie Barra an excellent experience for everyone on and off the mats. Thank you for your efforts and dedication and for continuing to show up.
The History and Future of the ICP
Sometimes to understand where we are going, we must understand where we have been. The Instructor Certification Program (ICP) was launched in 2011 as an in-person course taken by a relative few at HQ Irvine and GB Campinas.
Then a massive effort went into making the ICP more available to instructors unable to travel to either of those locations. By the following year, it was decided to make the courses digital so that more instructors worldwide could access the education to ensure they were fully aligned with the mission, vision, and philosophies of Master Carlos Gracie, Jr. The ICP has been an e-learning course hosted on GB Online since 2012.
With a bit of math, it's interesting that Gracie Barra did not have e-learning training courses for the first 25 years. It wasn't until 2011 that Master Carlos and the team managed to structure a teaching methodology that everyone could apply. A program consisting of 10 courses that teach Gracie Barra members about our values, philosophy, teaching methodology, classroom curriculum, and leadership.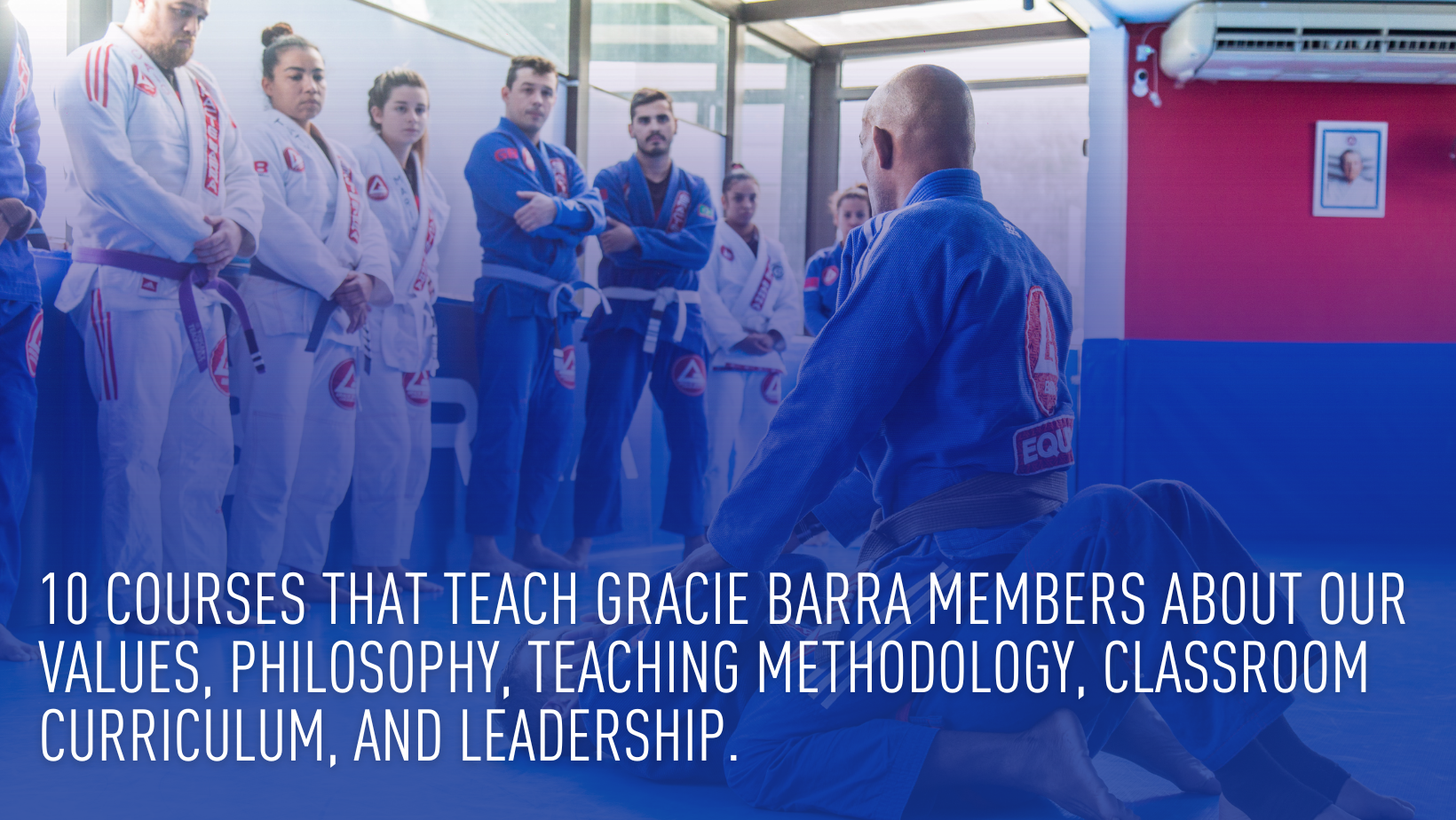 Through the years, it has evolved to support the school owners, instructors, and staff through the ever-changing environment of running a Jiu-Jitsu school. In today's Gracie Barra, all of our school instructors must go through the ICP and within this process is a background check, CPR test, and in-person training. The course content has become the source of truth that our professors rely on every day to ensure they are aligned with the GB curriculum being taught around the globe.
The Force of the Evolution
Every year we take a moment - more like 10,000 hours - to reflect on the world, Jiu-Jitsu, Gracie Barra, and the ICP. We call it the ICP Season. During a period of eight to twelve weeks, we ask ourselves deep questions such as:
What is happening in the world?

What are the emerging trends that can affect or be affected by Jiu-Jitsu?

What is happening to Jiu-Jitsu? Is the sport moving in a good, prosperous direction?

What is happening with Gracie Barra? Are we staying true to our mission and core values?

What are the most significant challenges our instructors are facing?

What are the opportunities for improvement and growth?
These questions lead us through a comprehensive review process, updates, and innovation applied to our philosophical foundation, our method, and each year and going further. This research provides the force for the evolution of the ICP.
This year, we added another layer to our research. We have interviewed over 50 school owners and professors individually and surveyed more than 1,000 students. We want to get in touch with Gracie Barra's pulse at all levels to ensure we deliver the best ICP yet.
Due to the extensive nature of the research team and the time required to provide this educational experience, we have decided to launch the Gracie Barra Institute as a separate entity as an educational information platform separate from the Gracie Barra Online technique-based curriculum we typically see.
What is the GB Institute
The purpose for branching out and separating our content is for a clear purpose. GB Online is our on-demand Technique and Curriculum from our World-Class Certified Instructors. Go to GB Online to work on your technique development. In contrast, you'll want to go to GB Institute to educate yourself. Dive into our e-learning courses, such as Personal Branding and Marketing and Sales. The GB Institute has more than just the ICP; more will come as we strive to expand our reach and your knowledge.
The launch of our 2023 edition brings with it even more promise of innovation and advancement. This is what the Gracie Barra Institute is all about. Research and education to ensure we provide everyone with the best GB experience. We are the Official Educational Institute of Gracie Barra. Built to educate the GB community on best practices, philosophies, and key policies within GB.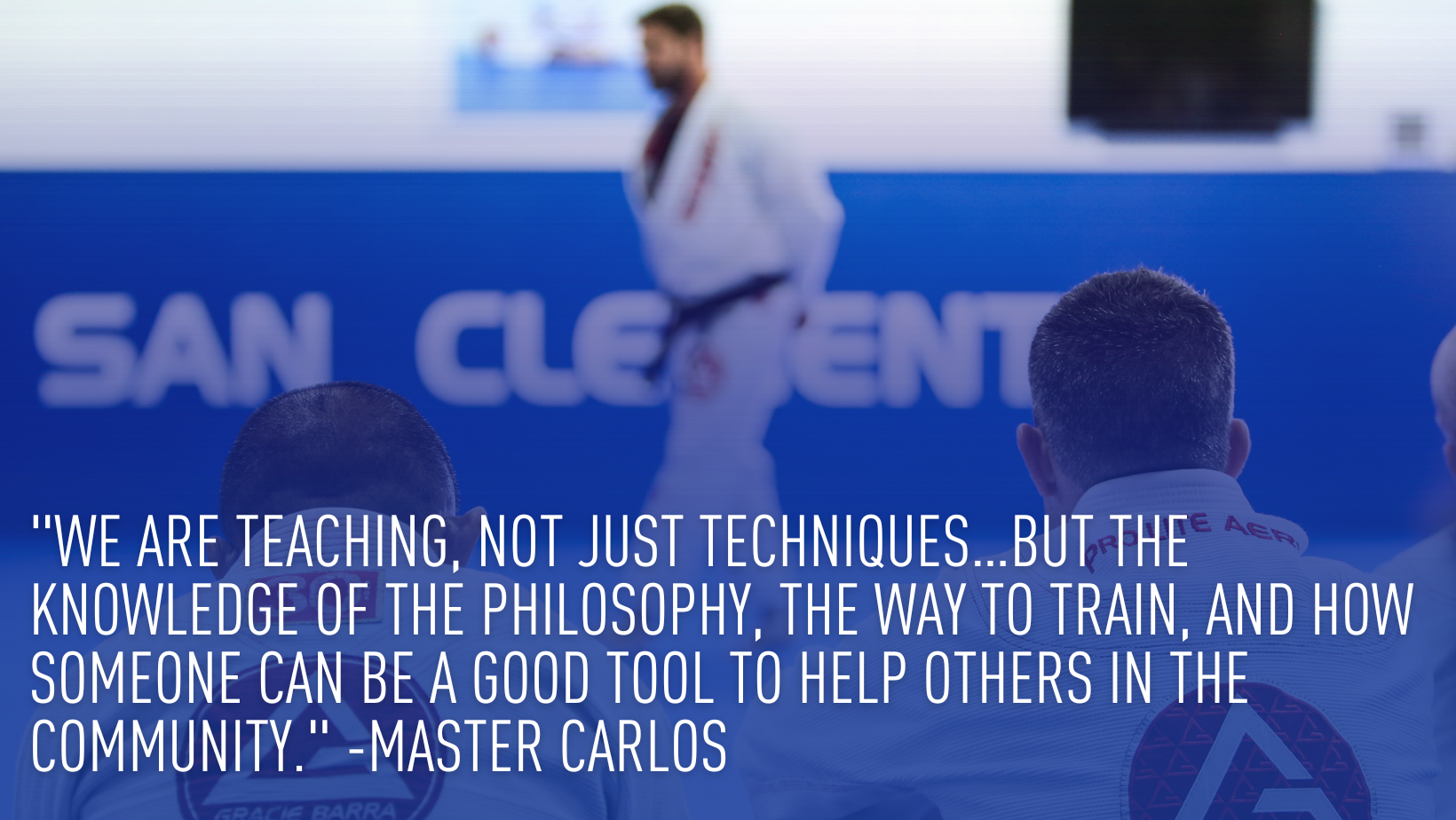 Education is the key to how we keep our community together. During the World Summit 2021, Master Carlos touched on his belief in what education means to Gracie Barra. He stated, "Gracie Barra is much further ahead then other organizations because we work with education." He has believed that since he launched the first ICP many years ago. He further stated, "We are teaching, not just techniques…but the knowledge of the philosophy, the way to train, and how someone can be a good tool to help others in the community."
This is an important distinction to understand. GB Online teaches techniques and skills. GB Institute will focus on teaching philosophies and how to build professionals equipped to help their communities.
We Want to get to Know You Better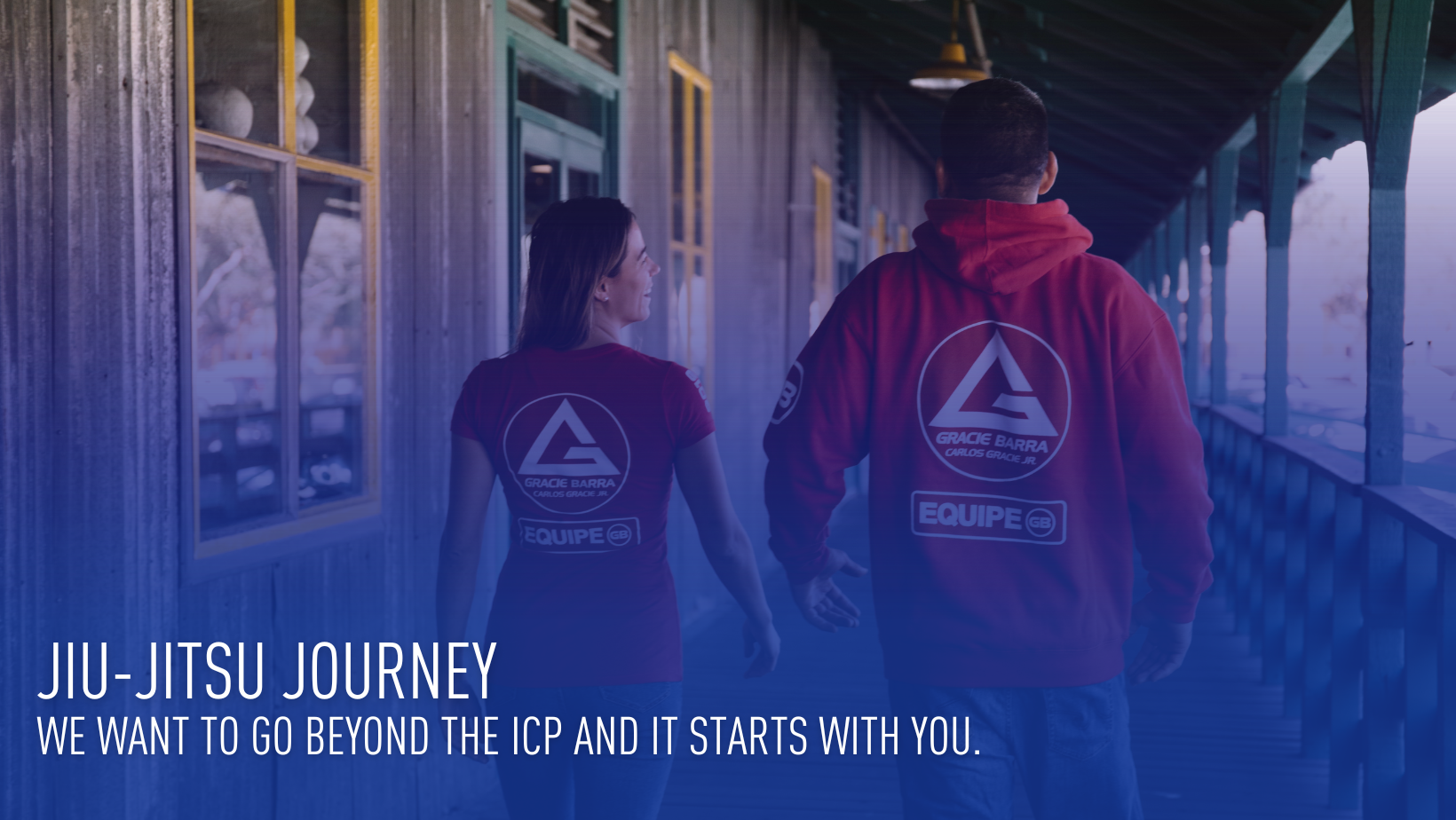 The next step is simple. As we strive to build the tools that the GB Community most desires, we need to hear from the source - You! Now we want to learn more about you. We're curious to understand your Jiu-Jitsu journey, how you got started and why you keep training.
Understanding more about why you make your decisions around Jiu-Jitsu and its role in your life helps us understand what types of information we should focus on as we reach into the future. We want to go beyond the ICP and it starts with you.
Please help us learn more about you. Go to gbinstitute.link/survey to help us out. Thank you! Blog Written by Dawn Korsen, a Gracie Barra Brown Belt
Episode 2!
Creating a Culture of Safety in a Jiu-Jitsu School